Empowered21 Central and Eastern EuropeKyiv Congress 2017
March 16-17, 2017
Registration fee: €15
March 16-17, 2017 Empowered21 Central and Eastern Europe is holding its First Congress in Kyiv, Ukraine!
We look forward with great anticipation to this historic event for our region, as we co-work with God to touch our part of the world with the Gospel and the Power of God.
It will be a wonderful time to get acquainted and united with pastors, leaders and believers, baptized with the Holy Spirit, from different churches in the region of Central and Eastern Europe. We will have the opportunity to hear the anointed preaching of men and women of God, and to share the experience of ministry in our cities and countries. Being united, we accelerate the things, rather than each of us can do it separately.
Speakers
Dr. Billy Wilson (USA), Rev. Samuel Rodriguez (USA), Bishop John Francis (UK), Pastor Nick Park (Ireland), Pastor Wayne Hilsden (Israel), Bishop Edward Grabovenko (Russia), Pastor Henry Madava (Ukraine) and others.
Dr. Billy WILSON
Tulsa, USA
Empowered21 Global Offices | www.empowered21.com
President, Oral Roberts University
Dr. Billy Wilson currently serves as the fourth president of Oral Roberts University.
Dr. Wilson is a sought-after Bible teacher with a weekly television program "Voice of Salvation Ministries Presents: World Impact with Dr. Billy Wilson." For more than 15 years, the program has inspired and empowered viewers from a biblical worldview in 170 nations and in five languages.
Dr. Wilson currently serves on the executive committee of the Pentecostal World Fellowship. He has held leadership positions with the Mission America Coalition and International Christian Embassy Jerusalem and as the executive officer for the 2006 Azusa Street Centennial, which drew more than 50,000 people from 112 nations. He has also forged national ecumenical coalitions with more than 250 denominations and Para church ministries through the Awakening America Alliance.
Dr. Wilson served with the Church of God of Prophecy and the Church of God, where he shaped the lives of tens of thousands of young people in all 50 states and 120 countries. He is a renowned speaker and author, writing several books including Father Cry, Foundations of Faith and Fasting Forward.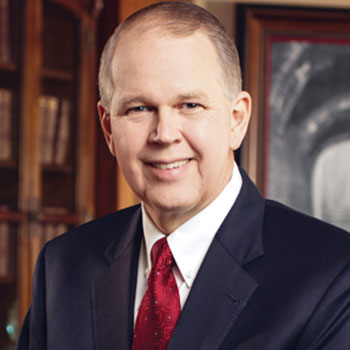 Rev. Samuel Rodriguez
CA, USA
www.pastorsam.com
President of the National Hispanic Christian Leadership Conference (NHCLC)/CONEL Overseer of Third Day Worship Centers, Assemblies of God
NHCLC, the world's largest Hispanic Christian organization serving as a representative voice for the more than 100 million Hispanic Evangelicals assembled in over 40,118 U.S. churches and over 450,000 churches spread throughout the Spanish-speaking diaspora.
A representative of President Obama's White House Task Force on Fatherhood and Healthy Families, he frequently meets and consults members of both parties in Congress and in White House meetings on social justice, Latino and values issues and provided consultation to a number of 2016 presidential campaigns on issues such as religious liberties.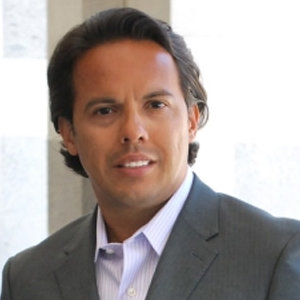 Pastor Wayne Hilsden
Jerusalem, Israel
Pastor, King of Kings Community Jerusalem
Co-Founder, President, Elder, Executive Team Member
www.kkcj.org
Originally from Canada, Pastor Wayne Hilsden, a resident of Jerusalem since 1983, gives leadership and oversight to the King of Kings Ministry team. In addition to preaching regularly in Jerusalem, he travels the world sharing with the nations about the restoration of Israel.
Branches of the ministry: King of Kings Community Jerusalem, Jerusalem Prayer Tower (24-hour Prayer Center), The Pavilion (Modern Conference Center), Fruit of the Land (Online gift shop), Kings School of Media (Christian Film School), Anchor of Hope (Family Counseling Center), Yuval (Messianic School of Music & Arts), Israel Academy of Ministry (Training Practical Leadership). 13 different groups (including Arabic Speaking Community Group and Hebrew- language fellowship) in Israel.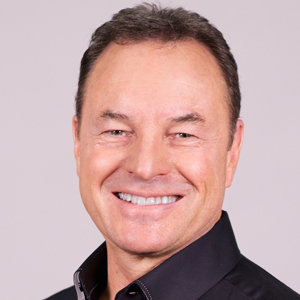 Bishop John Francis
London, UK
Senior Pastor of Ruach City Church
www.ruachcitychurch.org
Operating in his gift as an Apostle and speaking with a prophetic voice, Bishop Francis preaches the unadulterated Word of God and, as a consequence, many can testify that their lives have changed, for the better.
Ruach City Church is one of the largest and fastest growing churches in the UK. Starting from humble beginnings, with only 18 faithful members, the church has grown rapidly and continues to grow. Several services are being held every Sunday over the 3 Locations with over 6,000+ people in regular attendance.
Bishop John Francis is also the International Director of the Ruach Network of Churches which he overseas approximately 50+ churches in the UK & Overseas. Ruach City Church has launched in 2012 their own Radio Station 'Ruach Radio' via internet www.ruachradio.com and this year, in 2014, will be on London wide DAB Radio.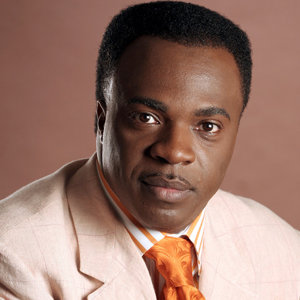 Nick Park
County Louth, Ireland
Senior Pastor of the Solid Rock Church, Evangelical Alliance Ireland
www.nickpark.ie
Nick is Administrative Bishop of the Church of God in Ireland, holds an MTh in Applied Theology from the University of Liverpool, and is Adjunct Professor in Church Growth at the Eurasian Theological Seminary in Moscow, Russia. He has been twice elected to the International Executive Council of the Church of God.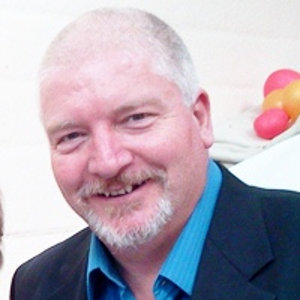 Edward Grabovenko
Perm, Russia
Co-Chair, Empowered21 Central and Eastern Europe
Head Bishop, Russian Church of Christians of Evangelical Faith
Senior Pastor, New Testament Church in Perm
www.novizavet.ru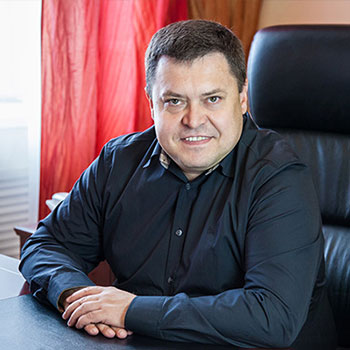 Henry Madava
Kyiv, Ukraine
Co-Chair, Empowered21 Central and Eastern Europe
President, Victory Center for Christian Evangelical Churches of Ukraine
Founder and Senior Pastor, Victory Christian Church
www.victorychurch.org.ua/en
Pastor Henry is a world-renowned preacher and speaker taking part in many conferences and events. He has preached the Word of God in more than 40 countries. Victory Christian Church is one of the fastest growing Christian communities in Ukraine, with more than a hundred satellite churches planted, and that number is growing every year.
Christ for All Cities Ministries began its ministry and mission service throughout Ukraine back in the 1990s. Soon after, the field of the ministry increased to an international level. One of the most important directions of the ministry is to organize Jesus Festivals or crusades. Such festivals are organized not only in Ukraine but also in Russia, Moldova, Poland, Pakistan, the Democratic Republic of Congo, India, Thailand and other countries. Such events are always accompanied by wonderful healings from serious disease and deliverances; people once in depression find true joy and liberation.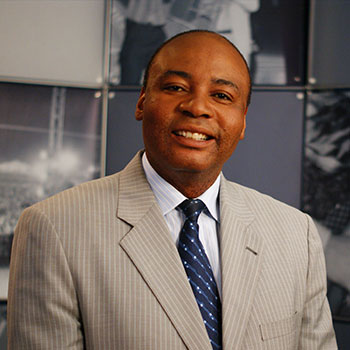 Schedule (to be specified later)
March 16, 2017
10:00AM, 2:00PM, 7:00PM
March 17, 2017
10:00AM, 2:00PM, 7:00PM
Language
Russian and English will be the main languages of the Congress. The preaching in English will be translated into Russian. If you need a translation into another language, please mention it in the registration form.
Registration fee: €15 euro.
You should pay at the Congress venue.
Registration fee includes admission to the special morning and afternoon services, as well as panel discussions.
Registration fee does not cover expenses for transportation, meals and accommodation.
Accommodation
Please find below the list of hotels were you can find your stay during the conference
For more details please contact:
Dmitriy
Cell +380 67 244 06 44
Cell +380 50 469 23 55
dmitriy.novak.ua@gmail.com
Address
Victory Christian Church, 16 Malynska St., Kyiv 03142, Ukraine
+380 44 501-69-34 (10:00am - 6:00pm, GMT+2, Kyiv time)