Empowered21 Central and Eastern EuropeKyiv Congress 2017
March 16-17, 2017
Registration fee: €15
March 16-17, 2017 Empowered21 Central and Eastern Europe is holding its First Congress in Kyiv, Ukraine!
We look forward with great anticipation to this historic event for our region, as we co-work with God to touch our part of the world with the Gospel and the Power of God.
It will be a wonderful time to get acquainted and united with pastors, leaders and believers, baptized with the Holy Spirit, from different churches in the region of Central and Eastern Europe. We will have the opportunity to hear the anointed preaching of men and women of God, and to share the experience of ministry in our cities and countries. Being united, we accelerate the things, rather than each of us can do it separately.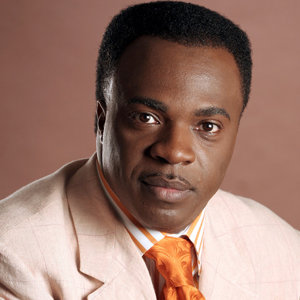 Operating in his gift as an Apostle and speaking with a prophetic voice, Bishop Francis preaches the unadulterated Word of God and, as a consequence, many can testify that their lives have changed, for the better.
Ruach City Church is one of the largest and fastest growing churches in the UK. Starting from humble beginnings, with only 18 faithful members, the church has grown rapidly and continues to grow. Several services are being held every Sunday over the 3 Locations with over 6,000+ people in regular attendance.
Bishop John Francis is also the International Director of the Ruach Network of Churches which he overseas approximately 50+ churches in the UK & Overseas. Ruach City Church has launched in 2012 their own Radio Station 'Ruach Radio' via internet www.ruachradio.com and this year, in 2014, will be on London wide DAB Radio.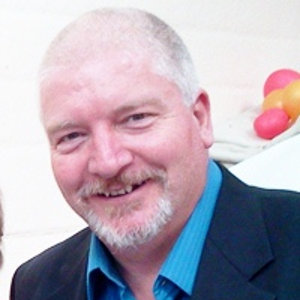 Bishop Nick Park
Ireland
www.nickpark.ie
Co-Chair, Empowered21 Western Europe
Senior Pastor of the Solid Rock Church, Evangelical Alliance Ireland
Nick is Administrative Bishop of the Church of God in Ireland, holds an MTh in Applied Theology from the University of Liverpool, and is Adjunct Professor in Church Growth at the Eurasian Theological Seminary in Moscow, Russia. He has been twice elected to the International Executive Council of the Church of God.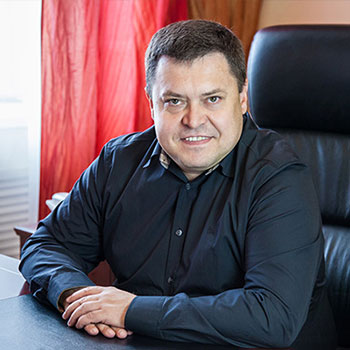 Bishop Edward Grabovenko
Perm, Russia
www.novizavet.ru
Co-Chair, Empowered21 Central and Eastern Europe
Head Bishop, Russian Church of Christians of Evangelical Faith
Senior Pastor, New Testament Church in Perm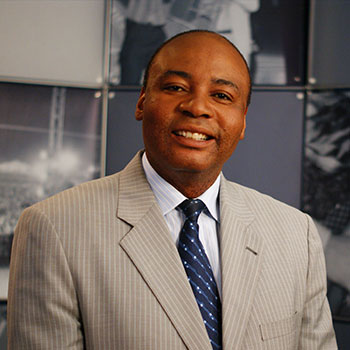 Pastor Henry Madava
Ukraine
www.victorychurch.org.ua/en
Co-Chair, Empowered21 Central and Eastern Europe
President, Victory Center for Christian Evangelical Churches of Ukraine
Founder and Senior Pastor, Victory Christian Church
Pastor Henry is a world-renowned preacher and speaker taking part in many conferences and events. He has preached the Word of God in more than 40 countries. Victory Christian Church is one of the fastest growing Christian communities in Ukraine, with more than a hundred satellite churches planted, and that number is growing every year.
Christ for All Cities Ministries began its ministry and mission service throughout Ukraine back in the 1990s. Soon after, the field of the ministry increased to an international level. One of the most important directions of the ministry is to organize Jesus Festivals or crusades. Such festivals are organized not only in Ukraine but also in Russia, Moldova, Poland, Pakistan, the Democratic Republic of Congo, India, Thailand and other countries. Such events are always accompanied by wonderful healings from serious disease and deliverances; people once in depression find true joy and liberation.
Language
Russian and English will be the main languages of the Congress. The preaching in English will be translated into Russian. If you need a translation into another language, please mention it in the registration form.
Registration fee: €15 euro.
You should pay at the Congress venue.
Registration fee includes admission to the special morning and afternoon services, as well as panel discussions.
Registration fee does not cover expenses for transportation, meals and accommodation.
Accommodation
Please find below the list of hotels were you can find your stay during the conference
For more details please contact:
Dmitriy
Cell +380 67 244 06 44
Cell +380 50 469 23 55
dmitriy.novak.ua@gmail.com
Address
Victory Christian Church, 16 Malynska St., Kyiv 03142, Ukraine
+380 44 501-69-34 (10:00am - 6:00pm, GMT+2, Kyiv time)